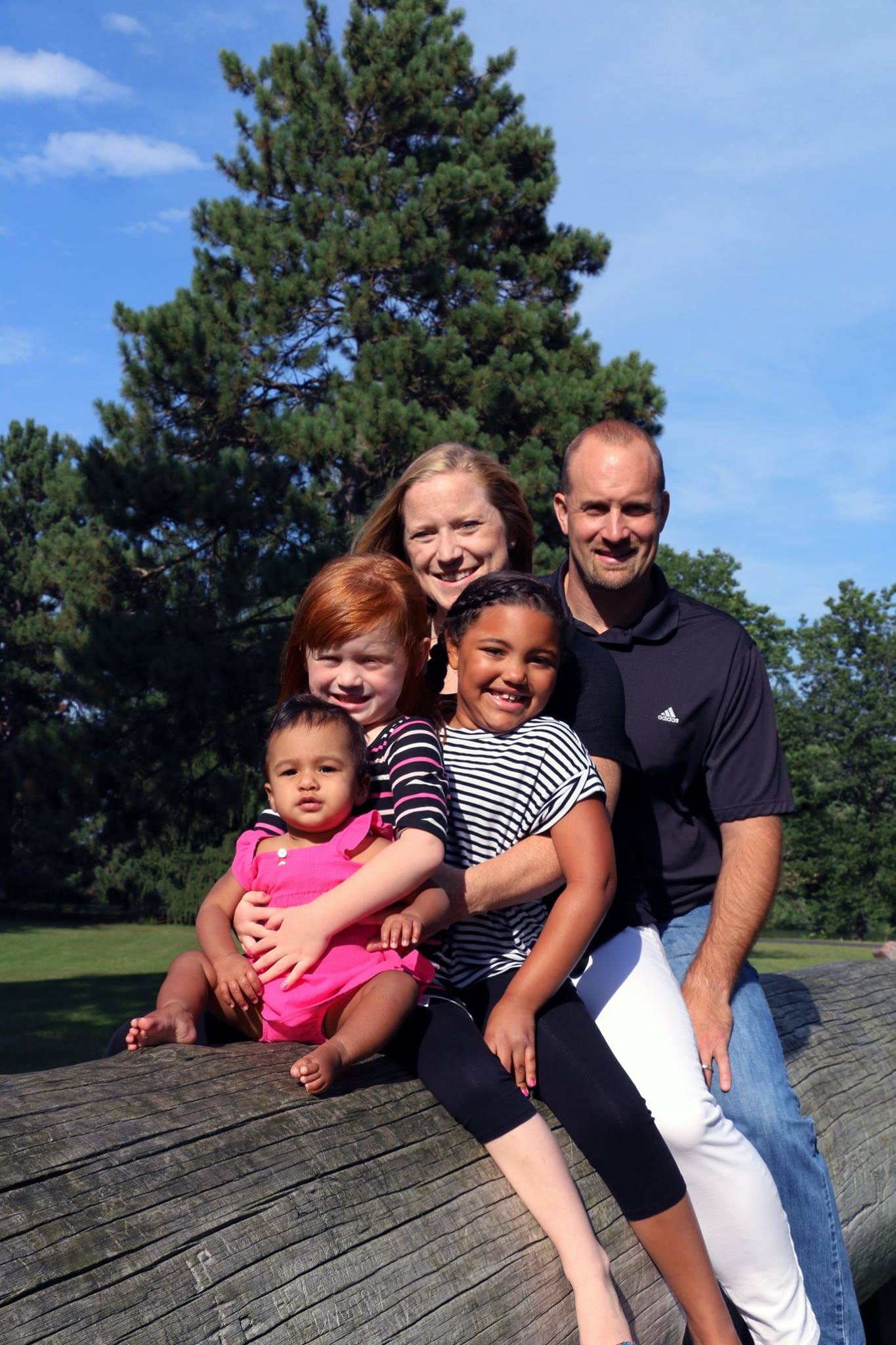 What do you see when you look at the picture on the left? At first glance, your eyes probably catch the expressions of three cute kids. Maybe you noticed the great smile on the face of my wife, Christine. When I see this picture, I am just amazed at God's work in my life – and in my family.
My name is Tom. While my life may appear typical… growing up in Central Wisconsin, completing my college education, and now serving in my 16th year as a public school teacher, there is a portion of it that doesn't show up in the nice family picture; yet God rescued our story significantly!
Christine and I met, fell in love, and eventually married in 2002. Neither one of us knew the Lord at that time. It is accurate to say that our marriage did not start off on the right foot and relational problems grew. Christine hit a breaking point in 2005 and asked God to show her that He was real. He did so in a big way. She recognized she could not face life's challenges without Him so, in 2006, she started her relationship with the Lord. Similarly, I also hit rock bottom as life was spinning out of control for me. I couldn't seem to fix any of the wrong habits that plagued my life. It was then that I realized I was a sinner and needed a Savior and turned to Jesus in 2007.
Once we became believers, we searched out a Bible-teaching church. Christine remembered several people from the Calvary Baptist Church family who witnessed to her while she was working as a dental hygienist. We chose to visit based upon some of those people-connections from the dental office. We came to find out later many of them were actually praying that God's grace would open our eyes to our need for Him! God has grown our faith since we starting coming to Calvary in 2009. Christine no longer works outside the home but invest in homeschooling our two oldest daughters, Brielle and Adalynn. We recently adopted our third child, Eliana.
We've been strengthened in our spiritual growth through our Adult Bible Fellowship, Bible studies, accountability groups, and serving with others. The impact has been evident in our walk with the Lord and in our marriage.